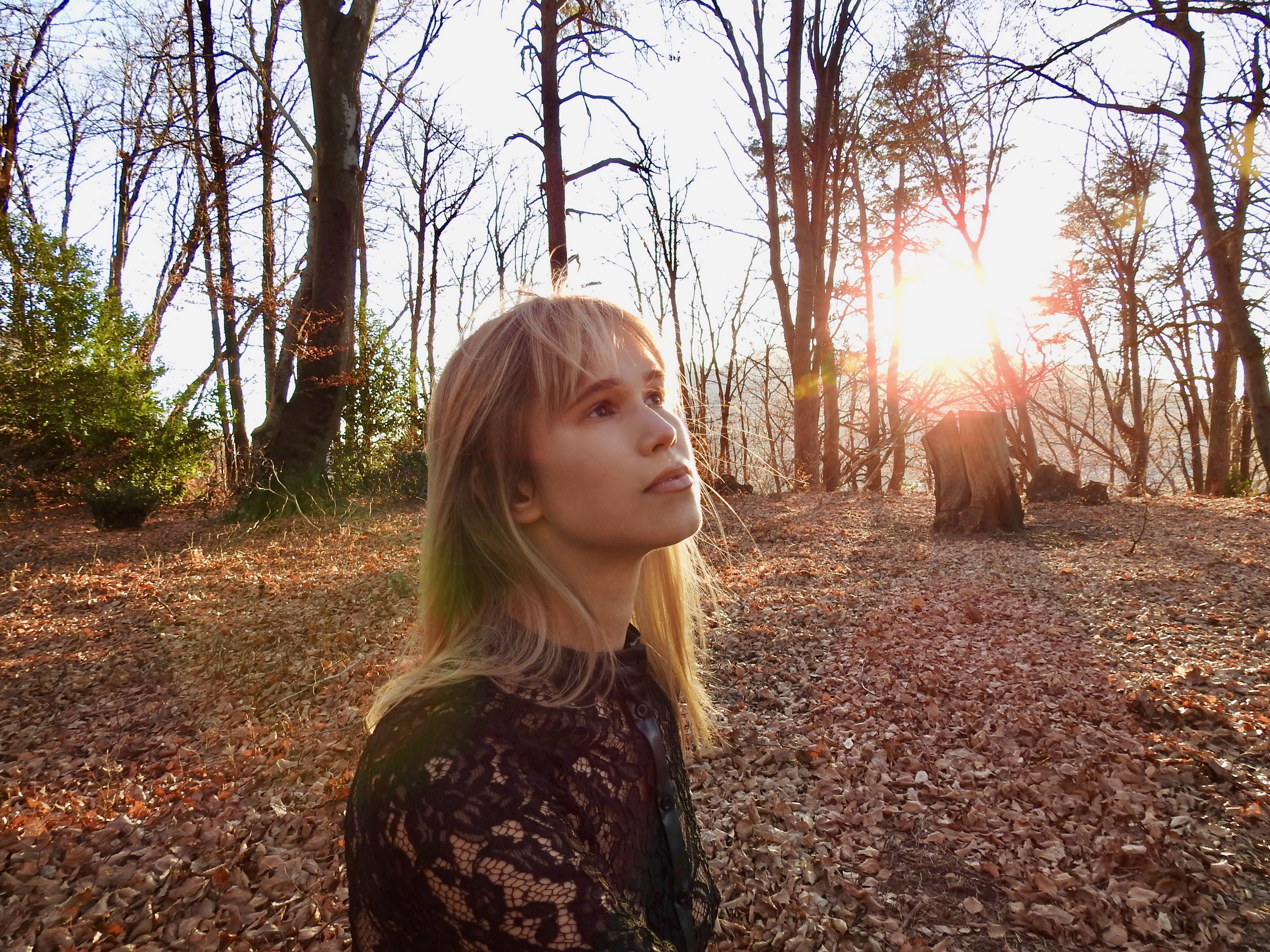 meet Altaire Cambata, MSc,
Herbalist, Nutritionist and Plant Medicine Researcher, Speaker and Educator with a background of over a decade exploring the intersection of people, plants and the planet. She serves her clients' health with an intelligent combination of cutting-edge medical science and the time-tested benefits of the plant kingdom to address the root causes of imbalance in the body. She sees clients individually and also leads small groups in health and wellness training, and is a talented speaker and educator on the cultural and medicinal value of plants.
A calling to the healing arts
Before exploring the healing arts, I worked in international aid and development, supporting environmental and cultural programs around the world. This experience allowed me to explore rich traditions of ecological knowledge, and I felt increasingly drawn to the medicinal properties of plants, which not only emerge from our ancestral past but which contain important keys for our collective future. After the unexpected passing of my beloved brother in 2016, and subsequently emerging from a deep healing transformation, I realized the power of the link between inner vitality and collective vitality, and began training in plant medicine.
I enjoy exploring healing systems that demonstrate success at addressing the physical, mental, emotional and spiritual aspects of being. My studies in herbalism & nutrition are complemented by additional trainings. I have studied Hawai'ian Ho'oponopono conflict resolution with Dr. Ihaleakala Hew Len, past-life regression therapy with Dr. Linda Backman, trance and shamanic journeying with Dr. Hank Wesselman, spirit channeling with renowned medium Sally Rossiter, and traditional ayahuasca plant spirit ceremonies within the Corfan tradition.
From the tropical rainforests of Central America to coral reefs of Southeast Asia to the mesas of America's desert south-west, I have studied the medicinal and cultural uses of an incredible spectrum of flowers, roots, barks, mushrooms, seaweeds, resins and foods for nurturing the body, mind, emotions and spirit. I take every opportunity to study ethnobotanical knowledge from around the world, building a global repertoire of nature-based wisdom from which to draw inspiration, fully surrendering to the life-long learning that comes with befriending the plant kingdom.
I have been fortunate enough to work on environmental projects ranging from climate change education on island communities, to advocating for the environment in the UN Sustainable Development Goals with WWF-UK, to art and environmental programming at the Aspen Art Museum. Serving as an advocate for the powerful properties of plant life continues to drive my work and research.
I have a Masters of Science (MSc.) with Honors in Climate Change & International Development from the Institute of Development Studies, UK. I also have a BA from the University of Virginia in Anthropology and Global Sustainability. I am a Certified Clinical Herbalist and Nutritionist with 910 hours of training in herbalism, nutrition, pathophysiology, flower essences and other topics, from the Colorado School of Clinical Herbalism, founded as The North American Institute of Medical Herbalism in 2003 by Paul Bergner, regulated by the Colorado Department of Higher Education, Private Occupational School Board.
I spent years contributing to international non-profits such as UNESCO, PhotoVoice UK, the World Wildlife Fund and National Geographic News Watch. I am currently a passionate contributor to the Steering Committee for the UN Mountain Partnership as a Board Member for the Aspen International Mountain Foundation.
STATEMENT OF INFORMED DISCLOSURE
I am a Clinical herbalist with 910 hours of training in nutrition, herbalism, physiology, and related topics. I cannot provide a conventional medical disease diagnosis or treatment. I am not licensed in any capacity by the State of Colorado, and my services do not replace those of a licensed physician. I advise all clients to seek the advice of a licensed healthcare provider. My consultations are designed to educate the client on the beneficial effects of nutrition, diet, supplements, herbs, and lifestyle changes. Clients are encouraged to take responsibility for their own health. Any herb has the potential to cause an adverse effect. If adverse effects or discomfort occur, stop taking the herb/s immediately and notify me. Some herbs may interact with pharmaceuticals. I am trained in drug-herb interactions. It is important to disclose all medications you are taking (including over-the-counter or recreational drugs), and that you discuss possible interactions with your prescribing healthcare provider. I may provide you with professional information about possible side effects of your medications. This does not constitute a recommendation to stop taking them. If you have concerns about side effects, please discuss them with your prescribing healthcare provider. Colorado State law specifically prohibits herbalists from dispensing a medical protocol (herbs or supplements) to a pregnant client or a client diagnosed with cancer. We can provide such clients with supportive education concerning herbal safety, nutritional and vitalist lifestyle practices. Any information discussed during our sessions is held in strictest confidence. Exceptions, as required by law: impending suicide, homicide, child abuse.